Hi everyone!
Fall Term '22 is almost done!
Finish strong! You can do it!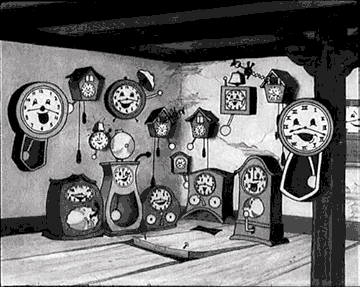 ---
Check our Spring '23
Class Schedule!
7 Certificates and
2 Associates degrees available!
Rio Hondo Graphic Design Site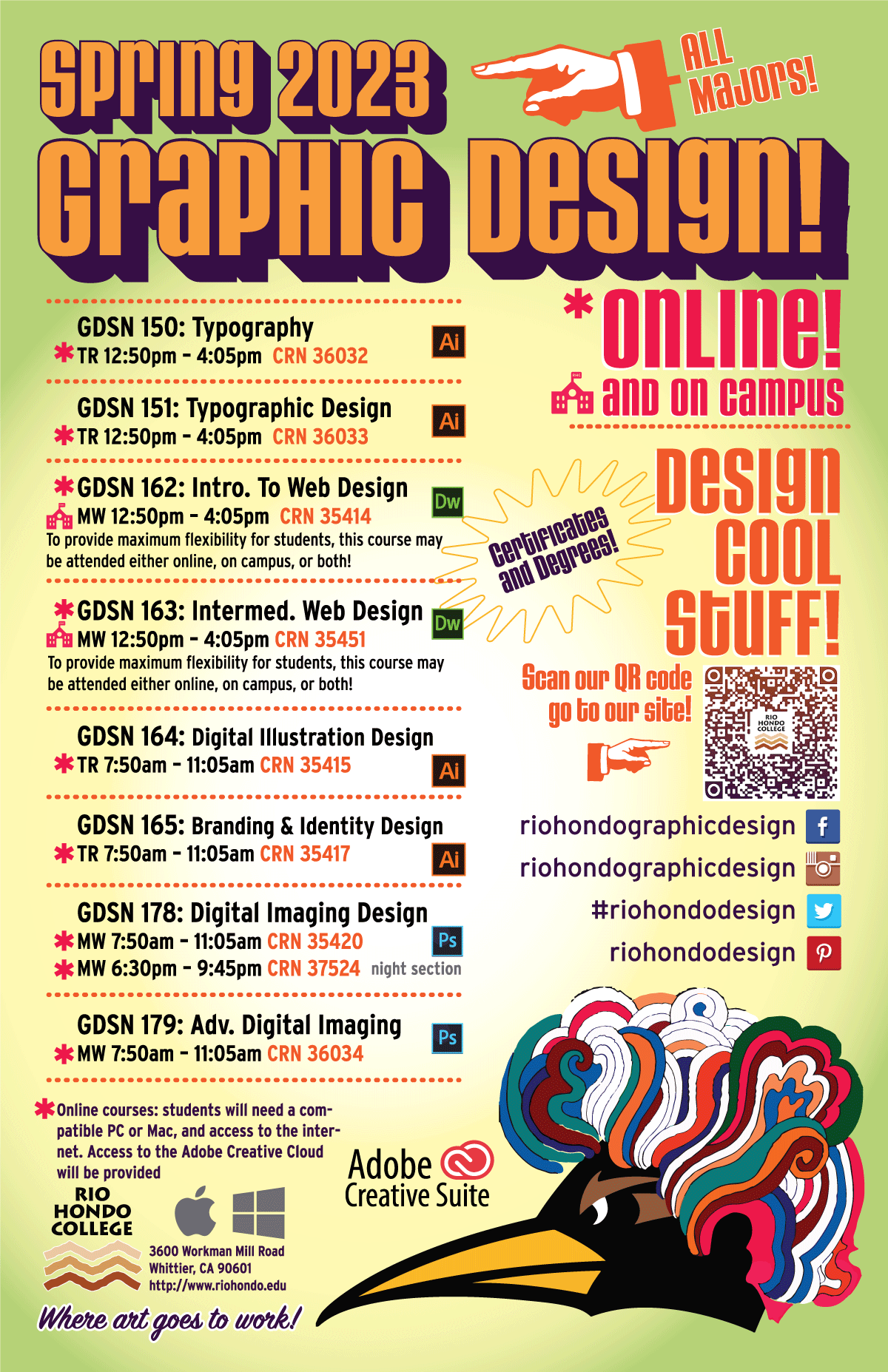 We are mostly online this Spring...
BUT we are on campus AND online for maximum flexibility M/W afternoons
for GDSN 162 and GDSN 163!
---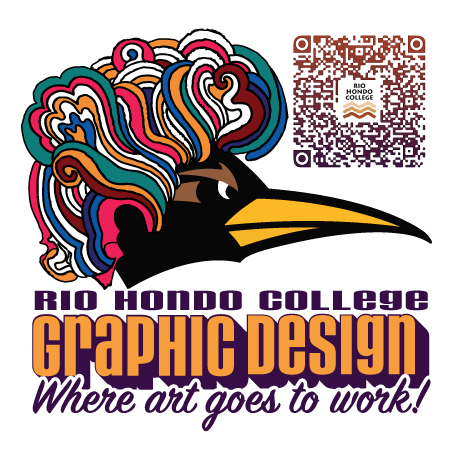 ---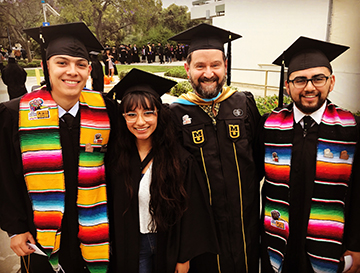 These GDSN grads were our
first cohort to earn
our new GDSN Badges!
---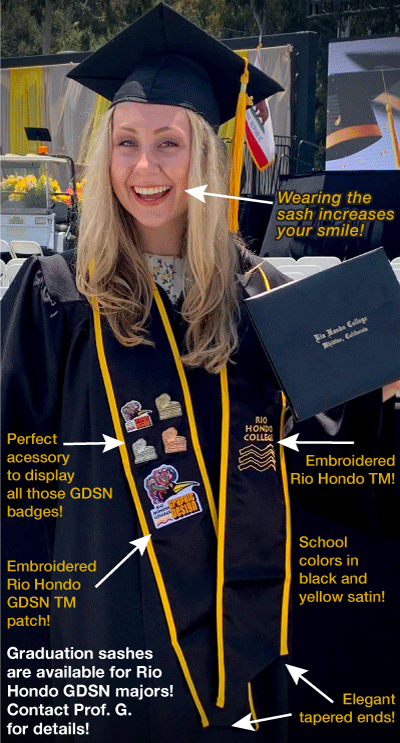 Now available,
the Rio Hondo GDSN
graduation sash!
---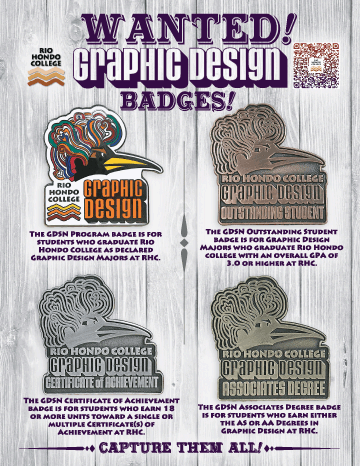 ---
Online General Ed (GE) class!
Offered only in Summer term!
Click our flier below to download the PDF!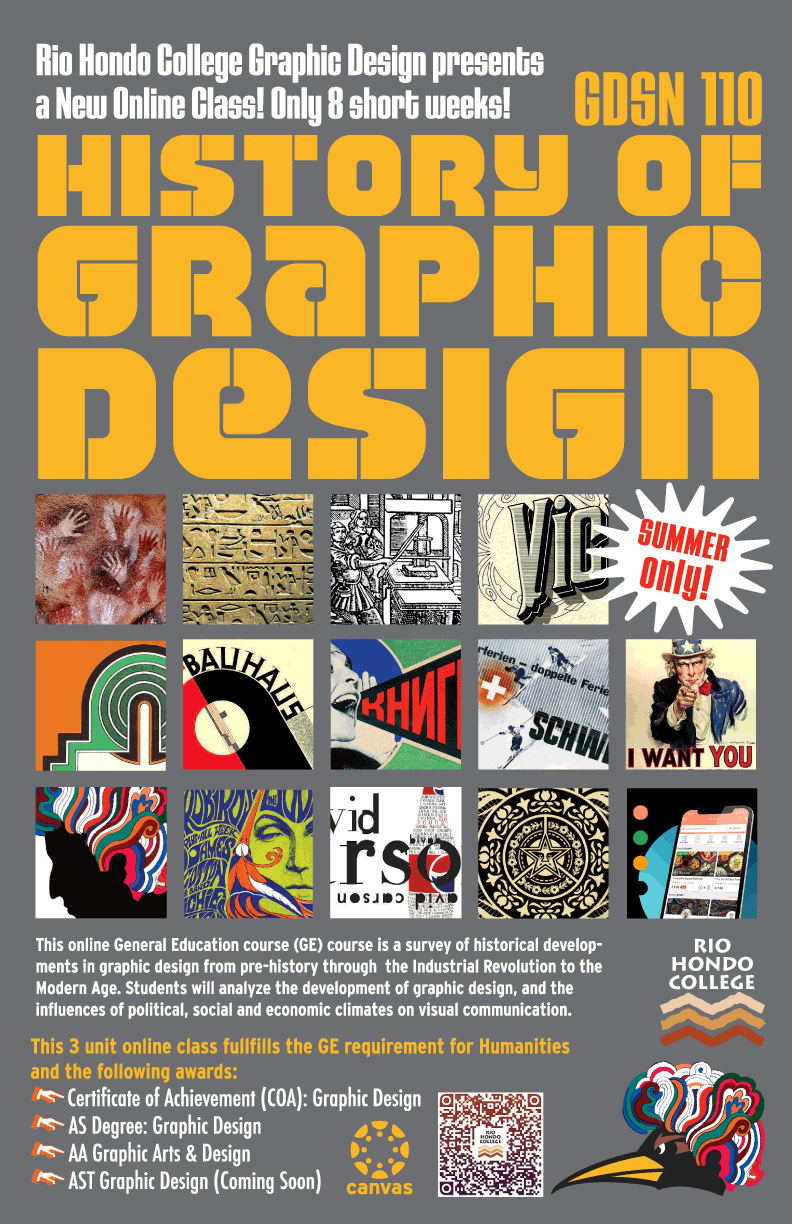 ---

Click here
for a PDF with more info
on this exiting program!
Check out our new AS Degree
in Graphic Design!
click here

---
Declare as a Graphic Design Major!
http://www.riohondo.edu/counseling-center

---
New Certificates of Achievement!
click image for a PDF flier!
click here for more info NOW!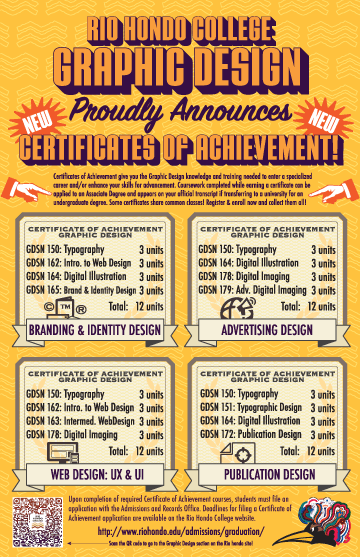 ---
Rio Hondo Graphic Design
Click here
to see all our class offerings!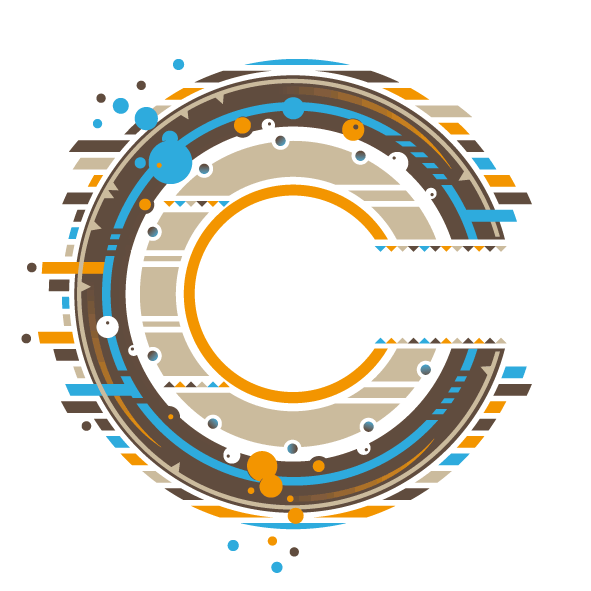 ---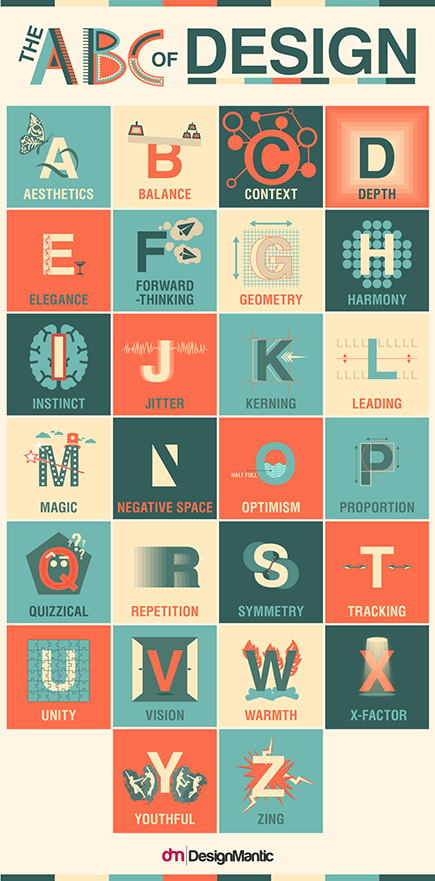 Roadrunner Graphic Designers!
Show your pride with T-shirts for you and
your family!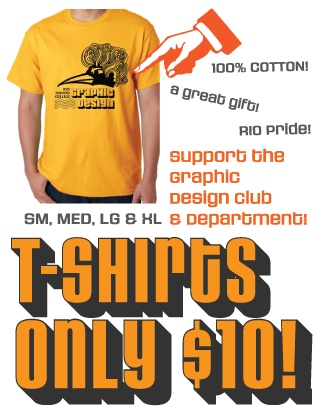 Thank you to Dorothy Loo and the folks at French Paper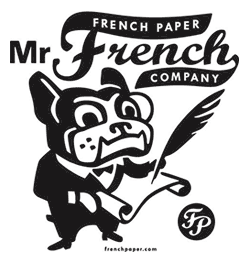 and to Dr. Gerry Bonetto from the Printing Industries of California for a fantastic presentation! We really appreciate your time, the information and the cool goodies! Very inspirational!